5 Common Mistakes in SEO
Here, we are discussing 5 common mistakes normally done by bloggers to promote their website/ blog on google.
If you want to improve rank in google. This article will be very beneficial for you. Here we will discuss Major 5 mistakes.
SEO Mistake: Why would a user select My website?
This is the major mistake by bloggers because they have no answer about this. First of all Search engines like Google, Bing etc will give weight to your website. When you will find a right answer and then you will be king of digital marketing, Always write a proper description of your web page, because this will help you to attract more visitors to the website. Differentiate yourself from other by writing the proper description of your business.
For Example: If you are selling wooden tables then you can write the description as follows.
Antique Wooden Tables.
Luxury Wooden Tables.
Best price Shop of wooden tables.
Cheapest wooden tables.
Free shipping
Available in certain color/ Shapes etc.
In this way, you will be able to get targeted visitors to the website.
SEO Mistake #2 Segmented approach.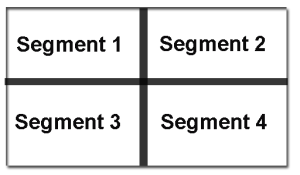 Consider SEO in Entire user Experience from marketing campaign to conversion.
See Mistake #3 Time-consuming workarounds
In the past days, we use canonical tag for duplicate pages or similar pages. This was the major cause of Loss google index of your web pages.
Now you can use new tags next and prev.
Avoid rel= "Cononical" from each component page in a series to page one.
Instead use new  rel= "next"

And rel = "prev" markup for paginated content.
In the past google crawled every update but these days you have to submit new updates to Google by using "Fetch as google bot" for submitting new/ update content to be crawled through Google webmaster tools.
SEO Mistake # 4 Not follow new SEO trends.
As we all know in the past google follows keyword density, backlinks etc to give better ranks to our website. But these days these both are not in use. So, give priority to the content of Website instead of following New SEO trends.
SEO Mistake #5  Slow Iteration
SEO is dynamic Process So never Stop updating and watching your Content regularly. Follow following Steps for Better Results.
Define metrics for success.
Implement new improvements
Prioritize improvements based on market and personal