Earning from youtube is a huge business in India nowadays, now with the initiative if Digital India the digital and social media is growing at a rapid pace in our country and youtube is playing a huge role in the industry of social media. These days everyone is on youtube and everyone is getting a lot of benefits
There are many video publishers who are earning in millions of dollars per month. It is also very simple way likes blogging. You can earn from youtube etc by publishing videos on it. Here we are sharing step by step process through youtube.
Step-1- Create youtube channel by your Google (GMAIL) accounts, it is free of cost Then post some videos you want to share with others. Do not share videos with others. Share only those videos which are not present on youtube and have right to share that video.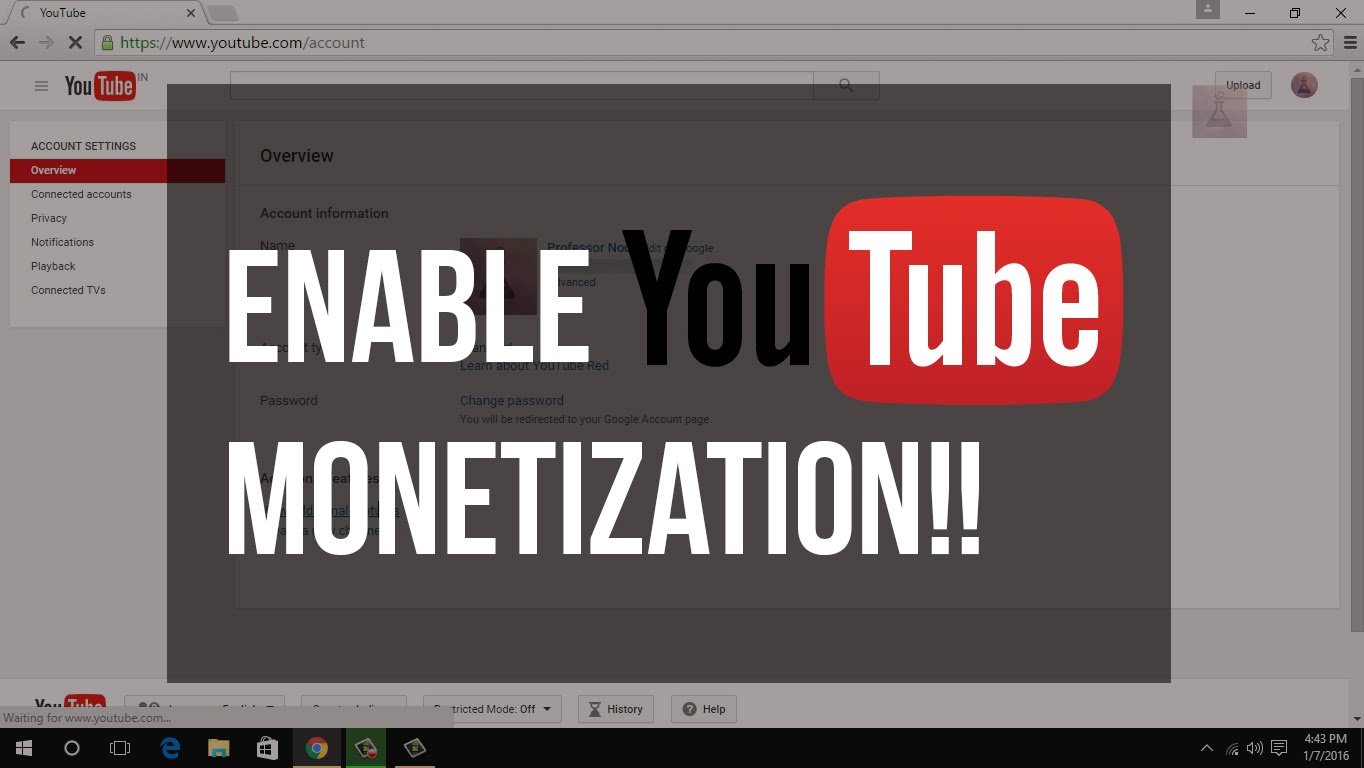 Step-2- Monetize your videos after approval you will be able to see the advertisement on video or before videos (these may be unshippable) after that you will be able to earn money.
 Tips to earn more on youtube-
Upload quality video.
Write appropriate titles of videos.
Tag your video properly.
Write best and attractive description of your videos.
Write keywords (search words) in both title and description.
Write short title but should contain the complete message.
Do not copy and upload others videos.
Upload videos of visitor's choice.
One thing that every youtube have to keep in mind is that the viewer should be satisfied it means only quality content should be uploaded on your channel so that every viewer like your content and come to your channel on a regular basis. Monetisation is just the second step, first of all, we have to follow the guidelines of the first step to reach out to the second phase.