Hummingbird was first introduced by Google in 2013. Approx 90% websites user affected by major updates likes Google panda. Google Penguin and Google hummingbirds update.
What is hummingbird: – Google hummingbird update can read and understand contextual meaning of terms. By this way, Google is able to give more weight-age to those websites or blog that have not yet used any SEO services or any SEO technique to optimize the website. With Hummingbird, Google is able to deliver more effective and accurate search results. So it is time to say hello to hummingbird instead of fearing from Google hummingbird updates 2016.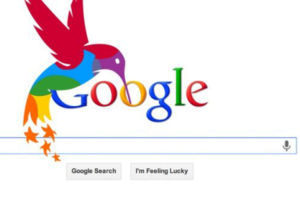 There are number of ways to improve search result by way of
Structured data markup
Links
Mobile SEO
Google plus
Content
Keyword stuffing
Structured data markup: – By structured data, you can get more visibility because of search engines like Google, Bing is able to get good results and targeted visitors because Google can read easily structured data.
Links:-links on the page and inbound links both are effective to get more and targeted visitors so you have to place keywords in form of links if you want more visitors to a particular website.
Mobile SEO: – Mobile SEO means the website is optimized for the mobile view (responsive) or Google can not penalize your website. It is not good for the mobile view. So do it if your website is not still mobile-ready.
Google +:- Google gives more weight-age to those websites or blog which have Google plus page. Google treats content on Google plus page.Google treats content on Google plus as fresh content for promotion of Google plus so it is time to use  Google plus.
C

ontent:-

These days content is king so use good quality contents to become king in term of SEO.
keyword stuffing:- This is the oldest technique used by SEO experts stuff your articles with keywords but keep in mind that optimum density is 2% to 4% of total contents.
Conclusion: – We can conclude that you can get good results by SEO work honestly and do not try to fool any search engines or spider. Do honestly them definitely you will get good results.