How to earn money online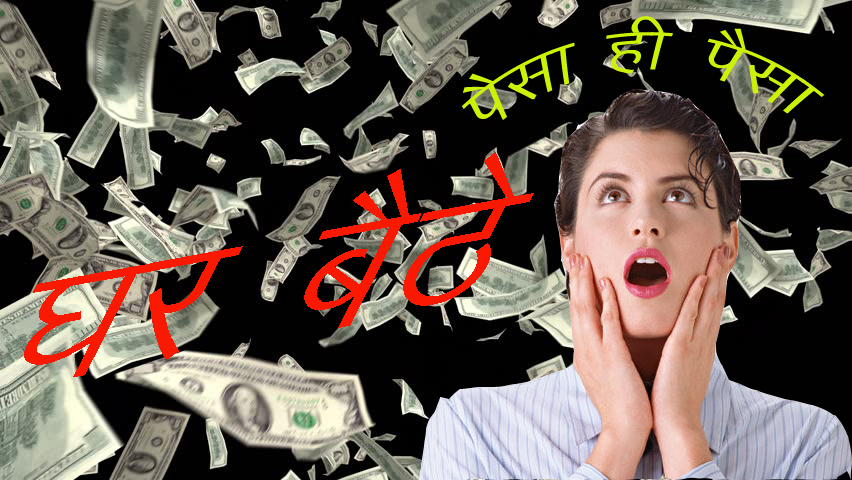 These days many people are earning money online without any investment. Always adopt a legal way to earn money online. Never use fake or shortcut methods.
Google Adsense: – Google Adsense is the most popular way to earn money online. Even if you don't have any website or any programming skills. Then also you can earn online without any investments. You should follow some steps.
Start blogging with Google blogger or through word press
Regular update good and original content
Write a blog in simple and attractive language.
Apply for Google Adsense.
After approval place Google code on your website.
Now you check regularly your Google AdSense account
Regularly maintain and upload content to your website.
This method is also known as pay per click method. Because you will able to earn money if a visitor clicks on an advertisement placed on your website.
There are some other options similar to Google AdSense are yahoo publisher, bidvertiser, Chitika, clicks etc.
CPM method: – CPM means cost per mile it means the cost for per 1000 impressions. If blog generates 100,000 page views monthly displaying an advertising banner with 1$ CPM. You can earn $100 monthly. Popular websites for CPM are casale media, burst media, value click, advertising.com, tribal fusion etc.
Direct banner advertisement: – This is also a common technique for earning money online. You can place code or banner of anyone for the money you will not need to spend time or managing the sales process.
Text link ads: – this method is not popular these days because Google penalized websites who have no follow tags on the website.
Sponsored reviews: – if your website or blog has huge traffic then you could offer sponsored reviews without paying any part of your income to the middleman.
Content writing: – if you are good at writing or have good writing skills then you can earn by content writing for others.
Paid surveys and polls: – there are many websites who can give you money on your surveys or polls conducted by you
Selling or rental pages: – if you have more visitors than you can sell or rent your website.
Marketing for other: – if you know all tricks of SEO and you think that you can boost any website within limited time then you can sell your skills for money.
Note: – here we are claiming that you will earn money through online. Here we are just guiding or providing information has to earn money online. We will liable for direct or indirect loss of time or money or anything else.