Learn SEO tutorials in Hindi
अब पहली बार EPSINFOTECH पर आप SEO (Tutorials in Hindi) सीख सकते है वो भी अपनी भाषा में !यहाँ पर S.E.O को बहुत ही आसान तरीके से बताया हुआ है अगर आपको कंप्यूटर की कम जानकारी है तब भी आप यहाँ पर आसानी से सीख सकते है यहाँ पर SEO  को आसान 12 पाठो में बांटा गया है यहाँ पर आप आसानी से सीख सकते है कि कैसे अपनी वेबसाइट से केवल 10 दिन या इससे भी पहले ,पहले स्थान पर लेकर आ सकते है !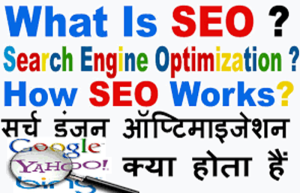 Welcome to SEO tutorials ( खोज इंजन अनुकूलन ) Lessons in Hindi. we have written SEO lessons in Hindi due to heavy demand by Hindi visitors of EPSINFOTECH . Here we have try pour best to write advance SEO tutorials in Hindi language , best of luck ,start advance Hindi SEO tutorials..
कंप्यूटर जगत पर अंग्रेजी भाषा में तो बहुत SEO tutorials  है पर यहाँ पर हमने पहली बार यह कोशिश की है कि आप लोग भी आसानी से हिंदी भाषा SEO  करना सीख सकते है|