Many singers and professional contact us to promote / viral their videos and for this creation on the internet. We have some tips and tricks to viral your videos you can become the superstar within days we are here sharing some tricks if you want to be the star on youtube or the internet .you do not need to spend the huge amount on video promotion. Our post and article can change your lifestyle if you are seeking tricks to promote / video on the internet.
Promote it on your blog: – It is the best trick to be popular through video marketing .we knows how to get very good results from a simple video. Your blog or website is the best place to promote your video. Write properly about your video containing keywords you can embed the youtube video on your BLOGS.
Title and description: – Write a properly title and description of your video. Always write keywords in the title and description tag. Because crawler cannot read or view your video it is basic to search results so if you are able to write a proper title and description then it means you can get success easily.
Proper use of tagging: – Write Tags properly. Do not write more than  6 tags per video .when you write 6 tags per video it means that you can be searched by 6 titles.
Use of others social media: Place link to your youtube videos on other social media like Google Plus, Facebook etc. Tell your friends to share your video with your friends.
Do not off commenting: Do not be shy always allow commenting to all visitors. It does not matter that they are writing positive or negative comments. It will also be helpful to viral your video on youtube.
Advertise on youtube: If you can afford you can start ad words for video promotion. By this way, you will get true views and clicks on youtube.
YouTube has got smart and changed their algorithm to take engagement factors into account.
so the metrics which play a heavy role are :
The number of comments your video receives.
Total seconds users spend watching your video.
The number of likes your video receives.
A number of times your video is shared on social media.
A number of times your video is <embed> on other websites.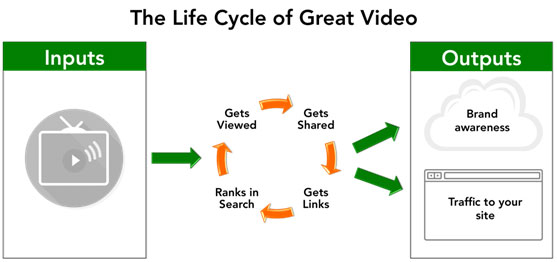 Conclusion: – If you follow our above tricks and techniques you can viral / promote your videos easily on youtube. But keep in mind that content is king. So we again clear you that viral/videos depend upon quality recording and quality inside the video. These tricks Are very helpful to viral / promote your video on the internet.